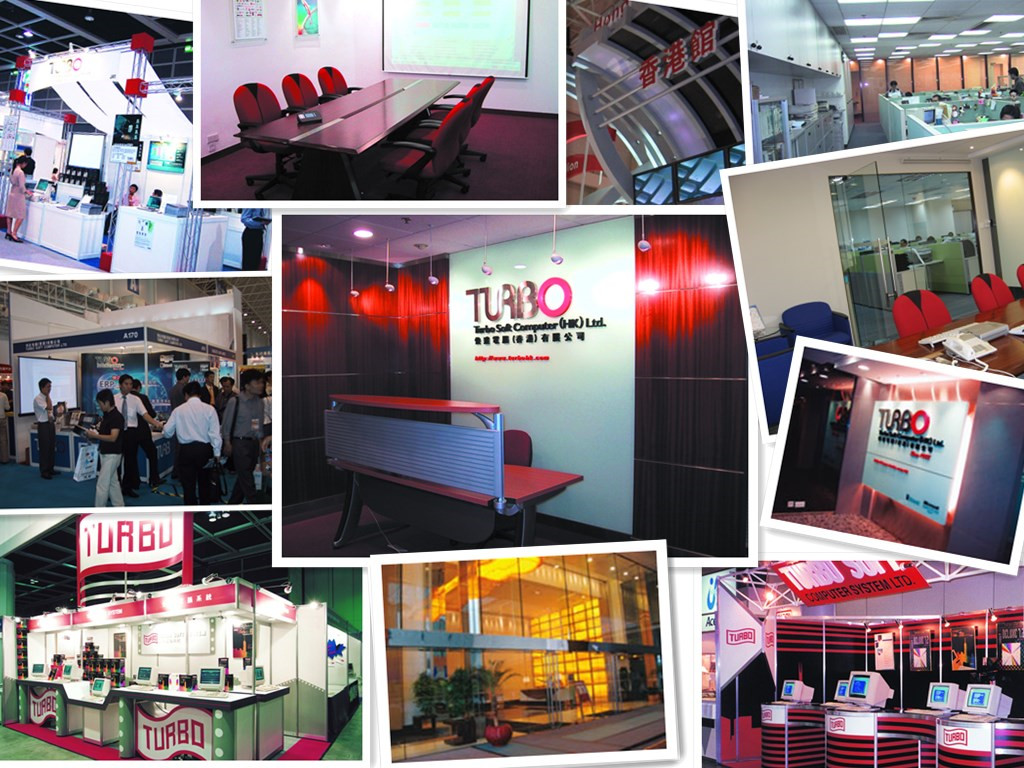 Business Concept

Our elites with innovation, accumulation, integration, enthusiasm provide you with the most suitable professional services.。



We insist in...

Trust, Profession, Quality, Innovation, Service, Customer, and Team Spirit



Our Vision

「Turbo Soft Computer (HK) Ltd.」 As a professional team combined with software and information technology, Turbo Soft Computer (HK) Ltd.was founded in 1988 which generated the management elites from both the eastern and western society with the practices in Mainland China. Over the decades, considering upgrading the enterprise management as our mission, we successfully created the information system for over 3,000 enterprises and 50,000 users. Throughout the process of consulting users from different professions, our team is trained to be professional in all aspects.
In the future, our company will adopt the belief of "innovation, accumulation, integration" to apply the modern technology for enterprises to stronger competitive power in the virtual world.


History
1988
Establishment of the company.Introduction of localized English DOS Turbo Accounting system, originated immediate Chinese/English switching
1992
Introduction of Turbo POS specifically for retail industry and Turbo Accounting 6.1 upgrade edition
1994
Introduction of Turbo China/HK Manufacturing System 7.1 specifically for Manufacturing
1995
Reached the business partner agreement with, a Mainland internet supplier. The agreement authorized the company to promote series of Turbo management,system in Southeast China.
1996
Followed the trend of Electronic Finance encouraged by the Central Government, introduced the Turbo Enterprise Management System 8.1 (China Edition) specially designed for Mainland enterprise development
1997
Became the authorized partner of Microsoft.Strengthened the technical cooperation by using the Microsoft tools.
1998
Due to the advantage of database services, the 2-tier Client Server of Turbo 8.1 was introduced. Introduction of China/HK Manufacturing Management System 8.1 (Enterprise Edition).
1999
Introduction of Turbo 2000 to solve the problem of Y2K
2000
Establishment of Turbo Soft Computer (Shenzhen) Ltd. serving the enterprises in southern China. Partnership established with Sybase (global famous technology company), applying the technology on the development of e-commerce and mobile trading management system; supplying proposal of WAP Phone and Palm as Mobile office. Cooperated with Hong Kong Productivity Council - Asian Solutions Centre to provide a series of Turbo management systems for small-to-medium-sized enterprises (SMEs) at a favorable price.
2001
Became the member of Shenzhen Hi-Tech Industry Association.Introduced TurboERP 2001 tailor made for Mainland Accounting system
2003
Introduction of TurboERP2003 upgraded edition; additionally provided the functions of CRM, HR, reminding and monitoring
2005
Introduction of TurboERP/Ultimate N-tier with SMETRADE, Enterprise and Ultimate (Enterprise Edition) which application covers small to large scale enterprises.To counter manufacturing enterprise, the ORP material calculation helps with resources allocation and strengthens data security. Invited by Hong Kong Polytechnic University and City University of Hong Kong to organize a series of ERP courses to share with the manufacturing and trading professions about successful cases of ERP usage
2006
Include RoHS and WEEE environmental protection legislation management of the European Union (EU). Planned to introduce Turbo ERP/Ultimate Oracle (Enterprise Edition), focuses on large scale enterprise usage which improve the speed of data calculation.